2 aizvietošanas varianti atrasti
Esošais Sūknis - Cirkulācija
Ražotājs
Flygt, ITT, Lowara, Xylem
Produkta nosaukums
FPA 15-60-130
Elektropieslēgums
1x230 V
Produkta nosaukums
Stratos PICO-Z 20/0,5-6 -150
Elektropieslēgums
1x230 V
Nominālā jauda P2
0,03 kW
Šķidruma temperatūras diapazons
+2 - +70 °C
Komentāri
Ievērībai: izmaiņas cauruļvadu sistēmā.
Produkta informācija
Stratos PICO-Z 20/0,5-6 -150
Stratos PICO-Z 20/0,5-6 -150
Artikula Nr. : 4255431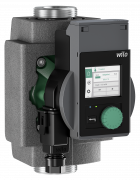 Maksimāla karstā ūdens cirkulācijas higiēna un enerģijas efektivitāte.
Wilo-Stratos PICO-Z ir ideāls cirkulācijas sūknis karstā ūdens apgādei divu vai vairāku ģimeņu mājās, kā arī mazākās ēkās, kas tiek izmantotas gan dzīvošanai, gan uzņēmējdarbībai. Šī sūkņa korpuss no nerūsējoša tērauda un termiskās dezinfekcijas atpazīšanas un atbalstīšanas spēja karstā ūdens rezervuārā nodrošina visaugstāko higiēnisko drošību visai karstā ūdens sistēmai. Pateicoties Wilo-Connector to var viegli elektriski instalēt, un uzsākt tā ekspluatāciju ar vienu klikšķi rūpnīcas iestatījumā. Ar EC motoru aprīkotais augstas efektivitātes sūknis apvienojumā ar manuālu vai temperatūras vadītu darbības režīmu nodrošina visas iespējas samazināt individuālo strāvas patēriņu. Lielais krāsu displejs, pārskatāmā iestatījumu izvēlne savienojumā ar zaļās pogas tehnoloģiju padara sūkņa darbināšanu ļoti ērtu.
CONNECTOR SC1
Artikula Nr.: 4144582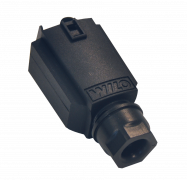 Contact, hit WS8:

Fits PICO pumps and Star-Z NOVA.
CONNECTOR ANGLE
Artikula Nr.: 4150229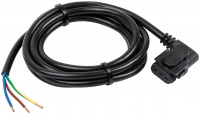 Contact, angled WS8:

Fits PICO pumps and Star-Z NOVA.
Comes with cable.
Power supply cord + WS8 connector
Artikula Nr.: 4200870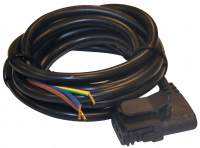 Extension cable with connector:

WS8 connector.
Cable length 2 meters.
Smart Connect-Module BT Stratos PICO
Artikula Nr.: 4239241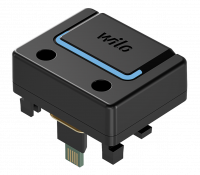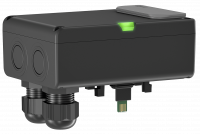 Retrofittable plug-in module Wilo-Connect Module BMS for pumps with Wilo-Connectivity Interface for enhancing the


interface for building management systems (BMS)

.

The module is mounted on the electronic module via the Wilo-Connectivity interface of the pump

Equipment/function
Run signal display
Analogue input 0 -10 V for setpoint specification
Run signal display via relay output as changeover contact
SSM collective fault signal as potential-free NC contact
SBM collective run signal as potential-free NO contact
Control input with configurable functions:
- Override OFF (External OFF), MIN (External MIN), MAX (External MAX)
- 2 PG screwed connections, rotatable with vertical or horizontal orientation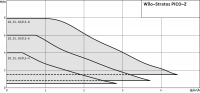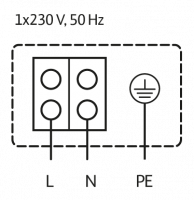 Produkta nosaukums
Star-Z 20/5 -150
Elektropieslēgums
1x230 V
Nominālā strāva
0,10/0,20/0,40 A
Šķidruma temperatūras diapazons
Max +65 °C
Komentāri
Ievērībai: izmaiņas cauruļvadu sistēmā.
Produkta informācija
Star-Z 20/5 -150
Star-Z 20/5 -150
Artikula Nr. : 4081198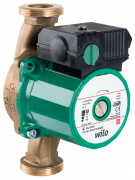 Your advantages

AC pumps with electrical quick connection
All plastic parts that come into contact with the fluid fulfil KTW recommendations
Construction
Glandless circulator with screwed connection.

Application
Domestic hot water circulation systems in the industry and building services.

Equipment/function
Operating modes:

Speed stage switching (Star-Z...-3 only)
Manual functions

Setting of the speed stages (1 speed stage, 3 speed stages with Star-Z...-3 pumps)
Equipment

Wrench attachment point on the pump body (Star-Z 25 only)
Cable inlet in possible on both sides
Quick connection with spring clips
Blocking-current proof motor
Scope of delivery

Pump
Gaskets for threaded connection
Installation and operating instructions
Technical data
Constant speed or, for Star-Z...-3, three selectable speed stages
Fluid temperature:
Drinking water up to 3.21 mmol/l (18 °dH): max. +65 °C, in short-time duty (2 h) up to +70 °C
Mains connection 1~230 V, 50 Hz
Protection class IP44
Nominal diameter Rp ½ (¾), Rp 1
Max. operating pressure 10 bar
Materials

Pump housing: bronze
Impeller: Plastic
Shaft: Oxide ceramic
Bearing: Carbon, synthetic resin-impregnated